Milk vs. Dark Chocolate: The Alarming Health Differences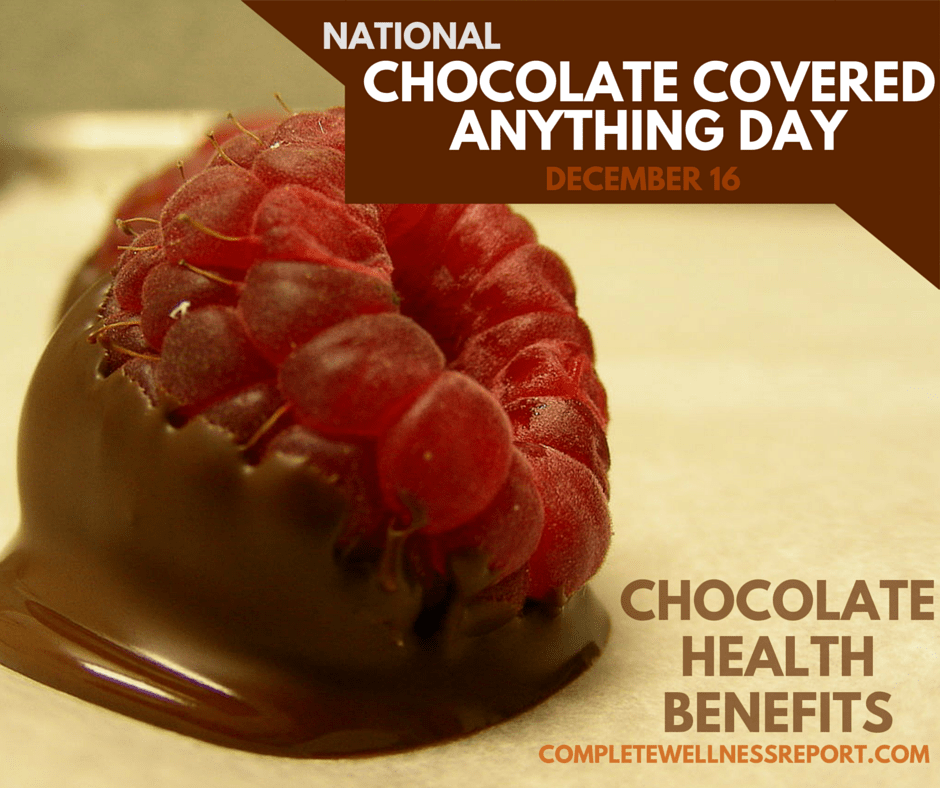 Honoring Chocolate Covered Anything Day, December 16th
Chocolate lovers, today is your day!  Enjoy a chocolate covered doughnut for breakfast, have chocolate covered fruit for lunch, and how about chocolate covered bacon for dinner?! Go wild, experiment! But first, learn some healthy knowledge before choosing which cocoa to buy at the store.
Chocolate Covered Knowledge
Mankind has been eating chocolate since 1700 B.C. and there seems to be good reasoning behind this sweet substance. Studies have shown that cocoa flavanols found in chocolate supports a healthy heart by "relaxing" the cells lining veins and capillaries, thus reducing inflammation. Cocoa flavanols also support a healthy brain by improving the blood flow to the brain, which enhances cognitive performance. Additionally, cocoa flavanols can boost HDL cholesterol (the good cholesterol) in the body.
Know What To Buy:  Chocolate Containing Cocoa Flavanols
When selecting your chocolate, make sure to find the one with a higher percentage (70-90%) of cocoa solids (not cocoa butter), which means less room for sugar and more room for healthy flavanols! Always read the label and watch out for some chocolates that read "cocoa powder processed with alkali." Processing with alkali is known to ruin the flavanol content of chocolate.
Test: Dark vs. Milk
What are the true differences?  Take a moment to see the differences between dark chocolate and milk chocolate in the infographic designed by Prevention.com…then tell us which chocolate you will use to cover your strawberries, pretzels, raisins, etc. as you celebrate National Chocolate Covered Anything Day, December 16th.
If you are not yet convinced dark chocolate is the best, take a moment to watch this quick video from DNews with Laci expressing how dark chocolate can result in some incredible health benefits. Learn here:
Reader – Which chocolate do you choose?
Thank you for reading the Complete Wellness Report. We look forward to hearing your thoughts on our Facebook page. 
Next Read: Beer Brain: Newly Disclosed Health Benefits of Beer
---